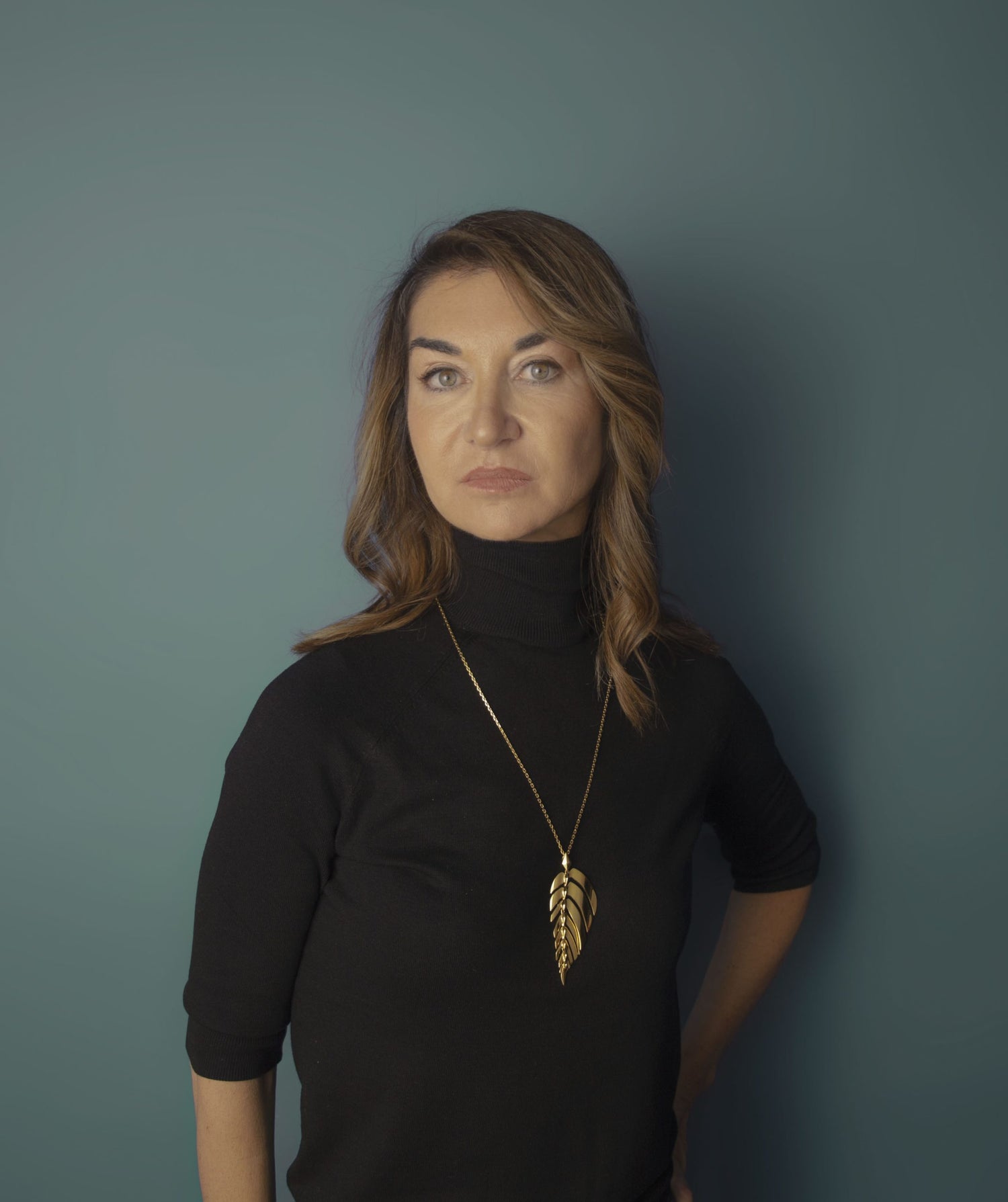 Cristiana Cavalli​
Born and raised in Florence, I grew up surrounded by art, artists, and art lovers: my great grandfather and my grandmother were both painters of note, my father is the fashion designer Roberto Cavalli. Distinct creative personalities, all fascinated by nature which they saw as the purest and most powerful form of beauty.

This passion, which took root in the beautiful Tuscan landscape around us, also opened our imagination to the world beyond the oceans, the beaches, the mountains, the tropics, we learned to appreciate the beauty of it all.

My first career path was not a strictly creative one; after completing my studies as a lawyer, I enjoyed a long career managing the family's growing fashion business, a rewarding career, creative in its own way, and had it not been for the pandemic I might never have explored an alternative, but, sometimes, unexpected challenges create unexpected opportunities, so I took the leap and decided to embark on my own creative project.

From my passion for jewelry, my love of art and nature, combined with the desire to celebrate rebirth, resilience, and feminine strength, the Krimrose jewelry collection was born.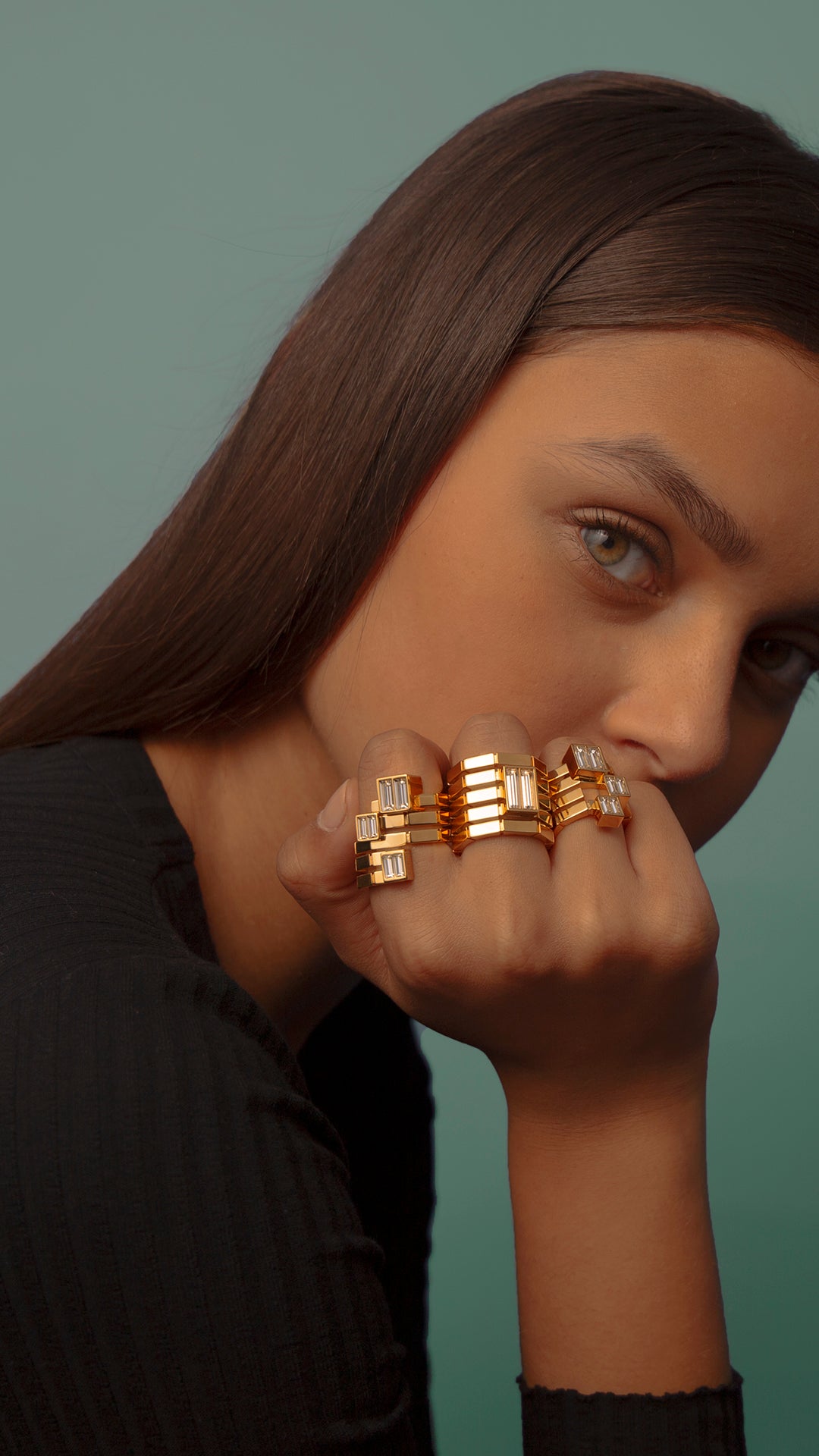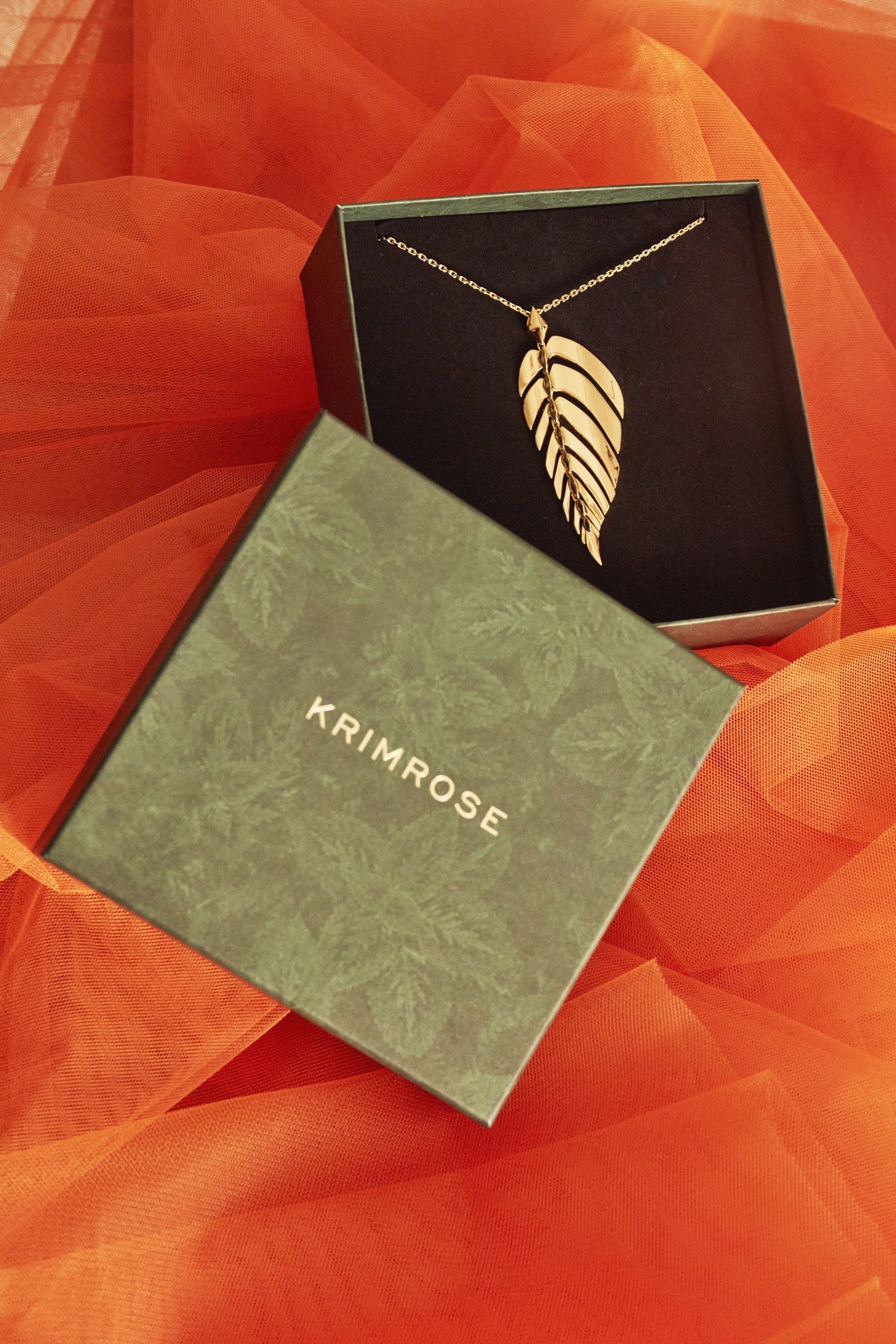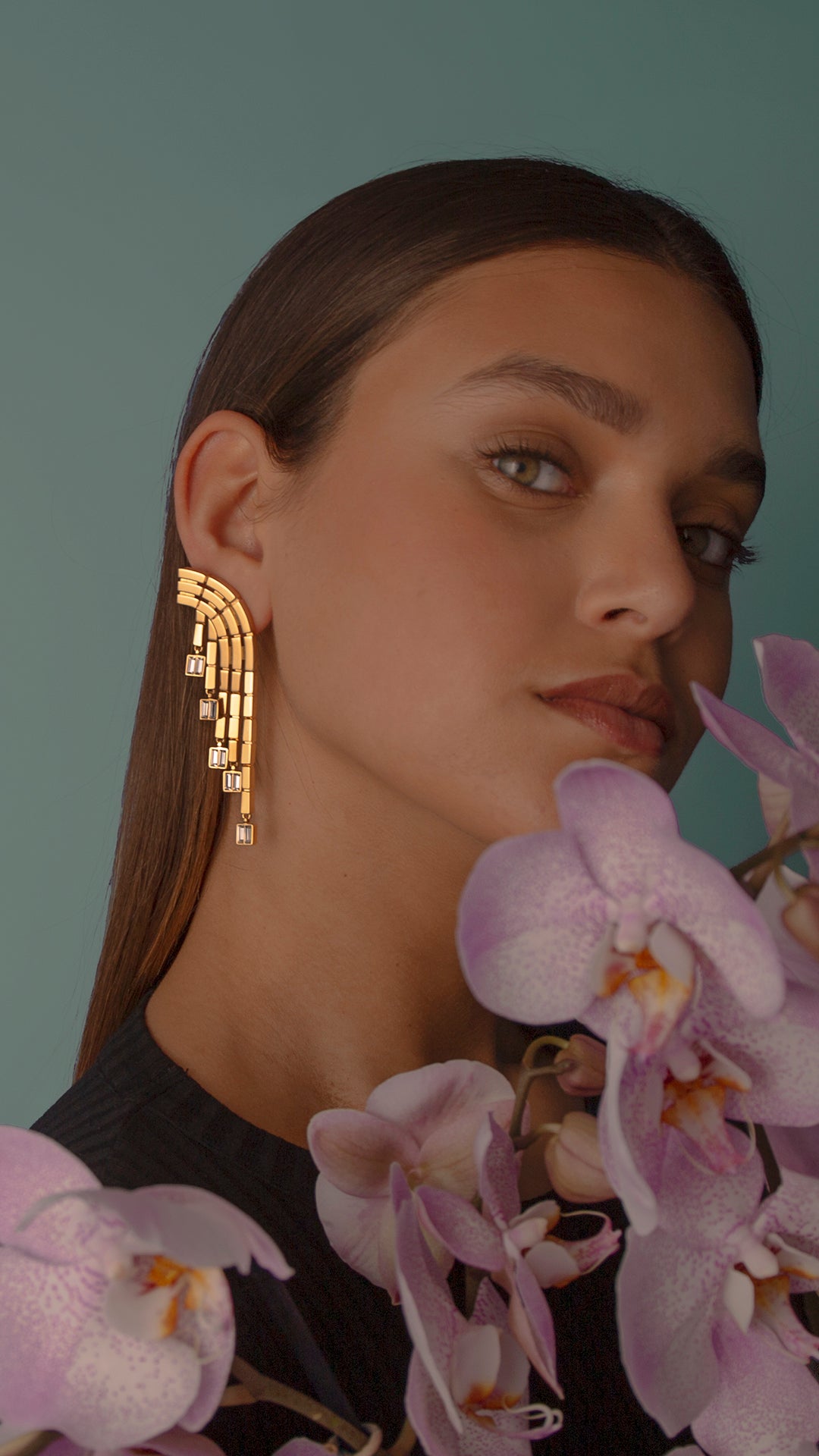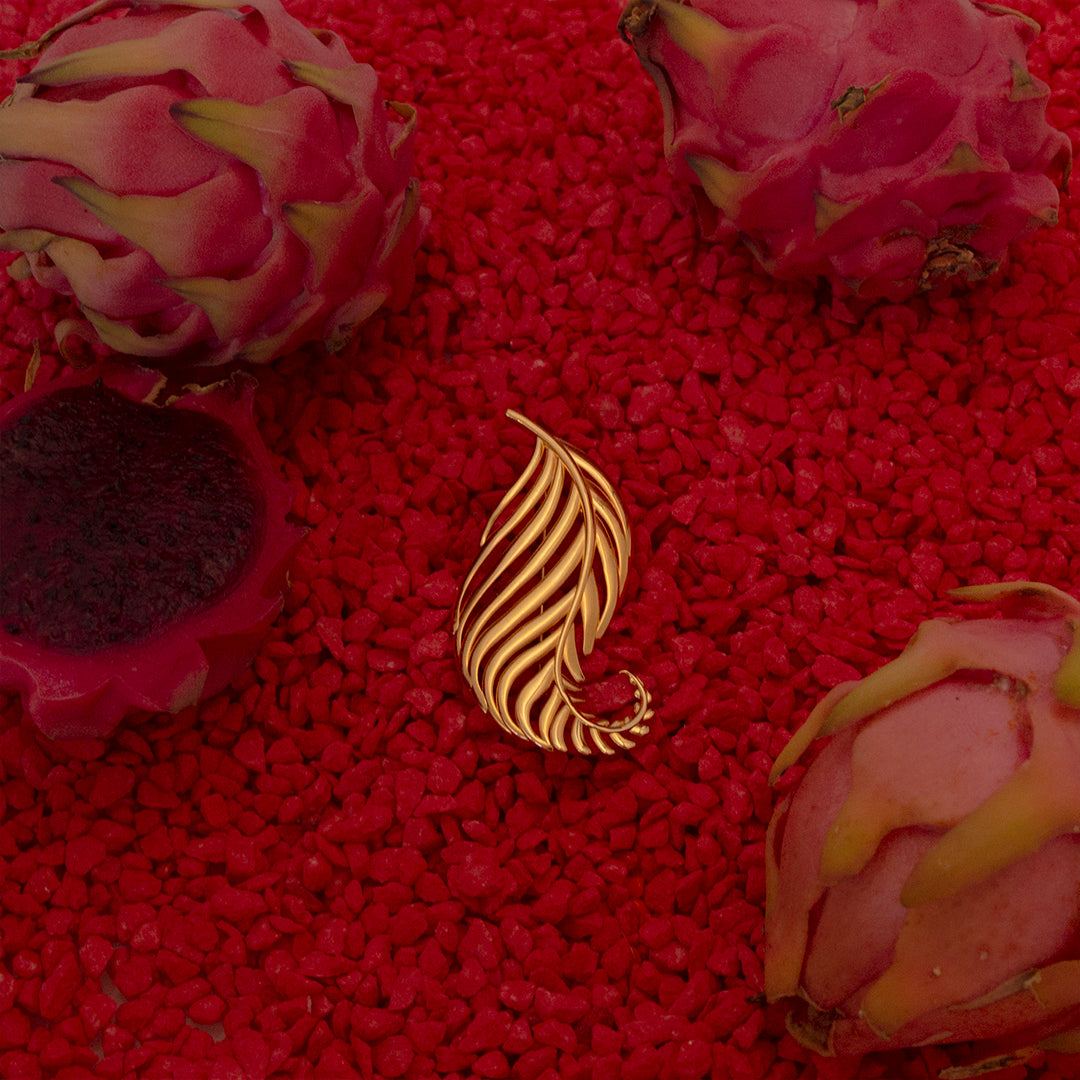 Our philosophy​
The cuts are innovative and modern, sculpting sinuous circular, vertical or spiral geometries. The names of the collections pay tribute to natural and animal world: Leaf, Plume, Shell, Cascade, Drop. They are jewels that adorn.

The packaging also recalls nature: a printed box made of recycylable materials in shades of turquoisegreen that can be reused as a jewelry box..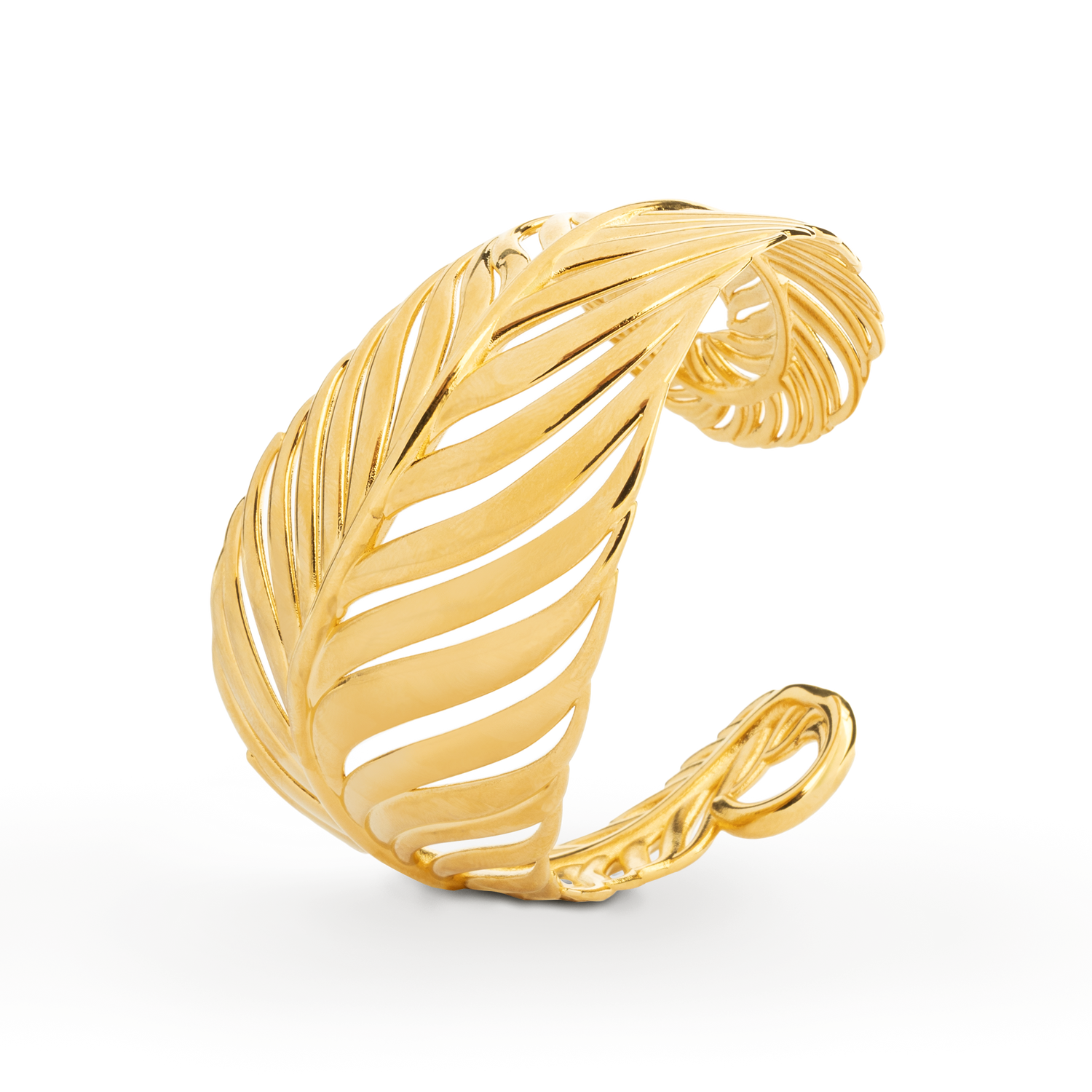 Our intention
Krimrose is a Made in Italy project that puts positivity and feminine strength, after the difficult pandemic era at the center of its mission Primrose, in fact, refers to spring, the season of awakening, lightness, and renewal.

Krimrose jewelry celebrates the many forms of nature and art. The demi-fine jewelry collection is made up of earrings, bracelets, necklaces and rings in 18K gold coated eco-brass.

Krimrose is 100% Made in Italy, manufactured by a small company which boasts over 50 years of expertise in the goldsmithing sector as well as an ISO 9001 quality certification.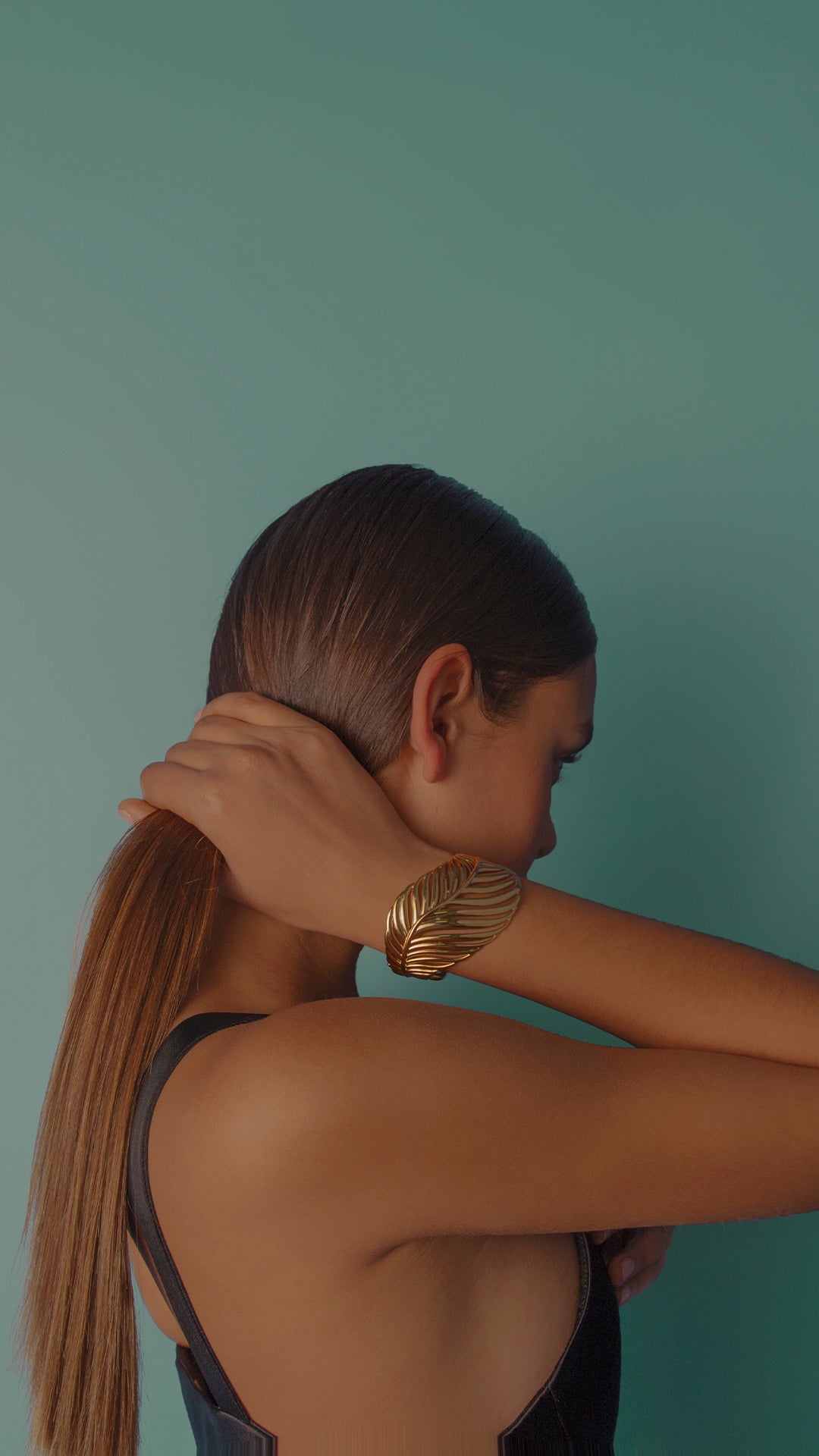 A HISTORY OF BEAUTY AND STYLE
"I want to send all women a message of joy, positivity, and self confidence. That's why I named my collection after the primrose flower, the first bloom of spring, symbol of rebirth and renewal.
To me, jewelry, it's much more than an accessory It's an emotional connection, something to fall in love with An amulet to take with you on any occasion, jewelry that makes you feel strong, provocative, and intriguing."
Designer and founder