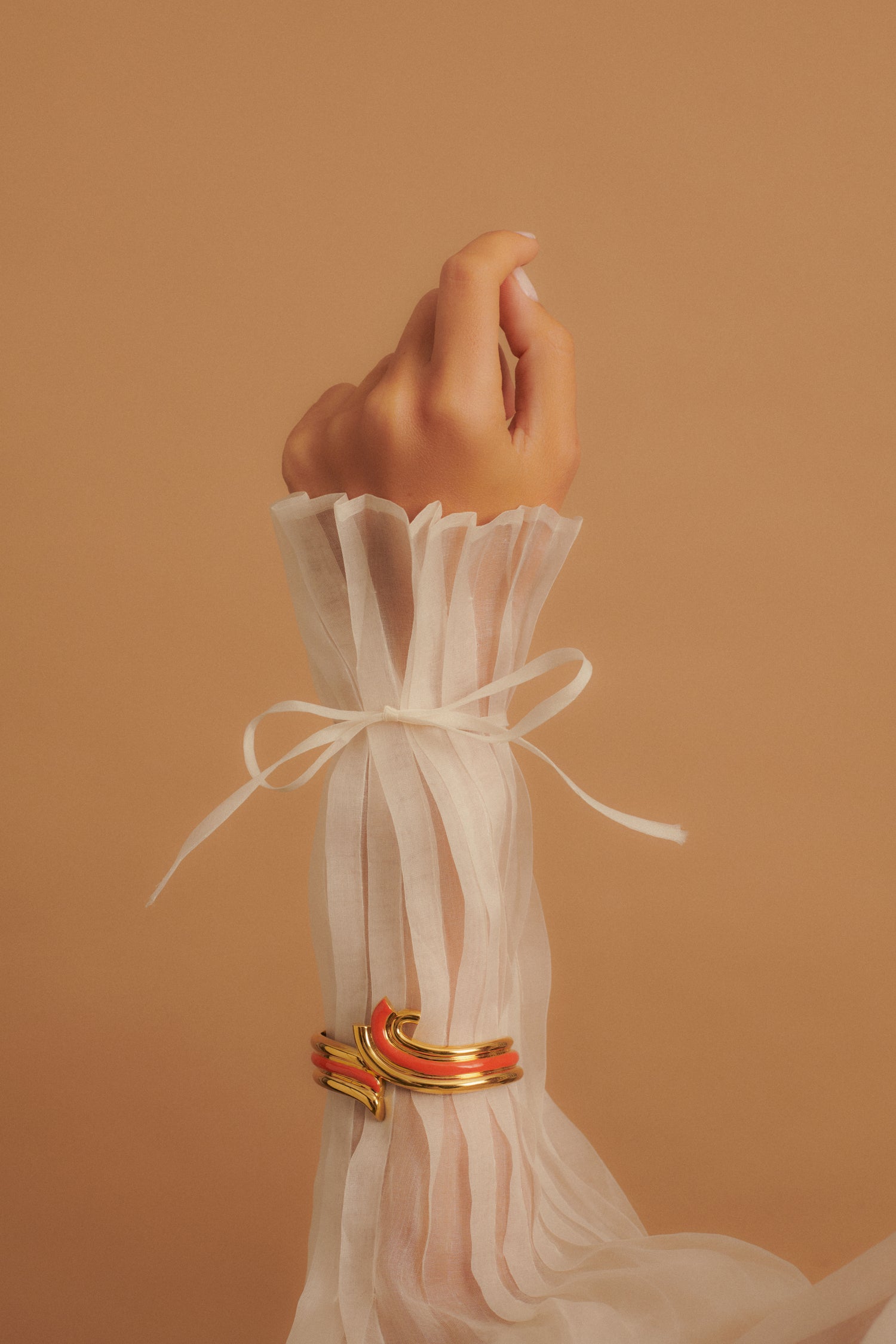 Discover the new fashion jewelry collection designed by Cristiana Cavalli, expertly handcrafted and entirely Made in Italy.
Discover
Collections
Our jewelry is a celebration of nature
Maria De La Orden

Leaf

Plume

Shell
The "moorish style" capsule confirms Krimrose as a polyglot brand open to ethnic contaminations. The collection, particularly in the vermilion red and brick brown enameled colors of the jewelry, is inspired by the columns of the great mosque of Cordoba and the palm branches proper to the Morenian capitals of the columns.
Explore collection
The Leaf collection is inspired by the pure, soft and sinuous shapes of foliage.

The pieces enhance the body forms they adorn.
Like amulets, they are meant to bring us back to our origins.
Explore collection
The Plume collection is inspired by the kinetic curves of feathers in flight.
These perforated shapes result in airy and delicate pieces of jewelry, enhancing the female figure with sophistication and originality.
Explore collection
The Shell collection is inspired by underwater life, with bold shapes that curve and wrap around each other.
Crystals enhance these pieces, highlighting innate feminine sensuality in a bold and provocative way.
Explore collection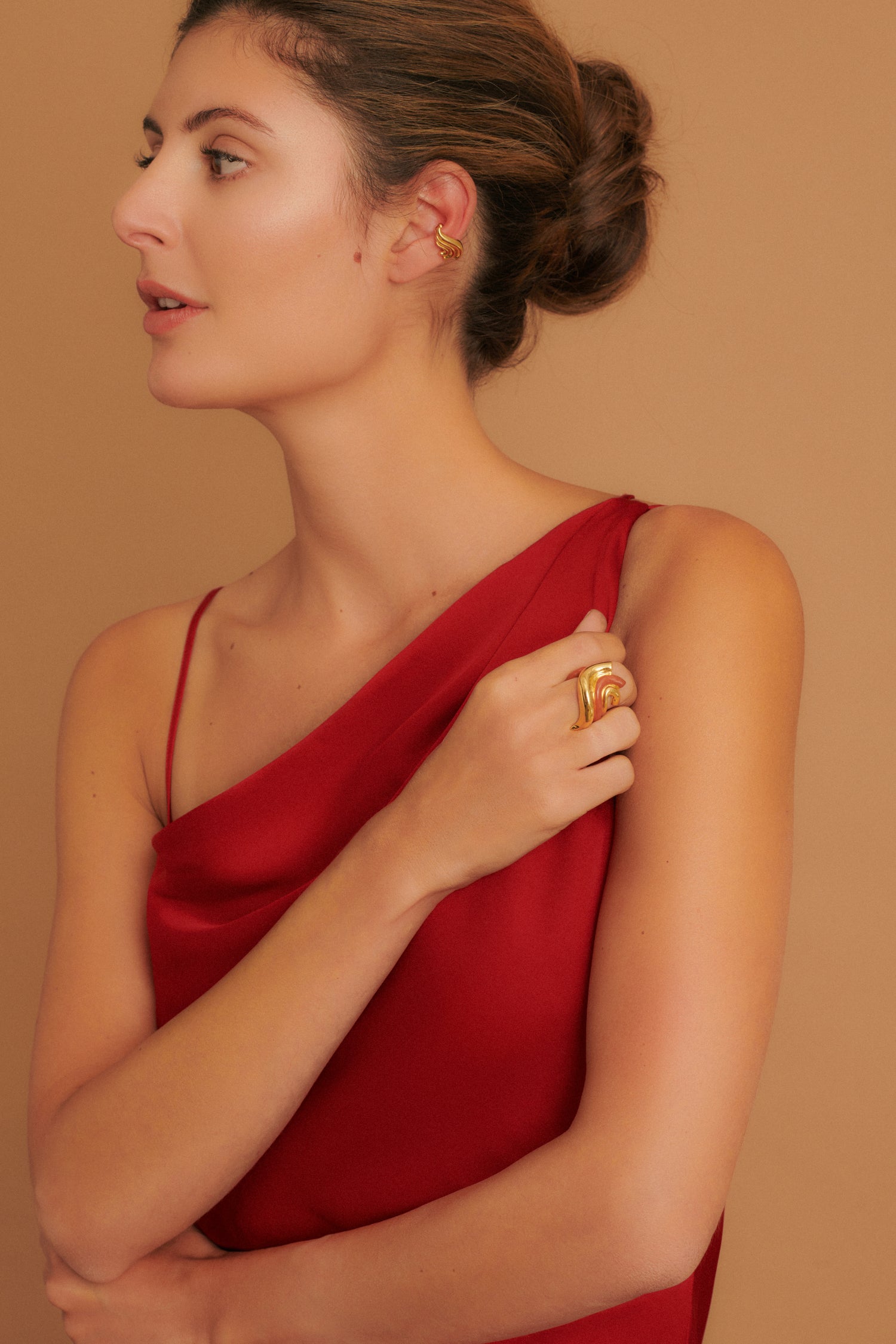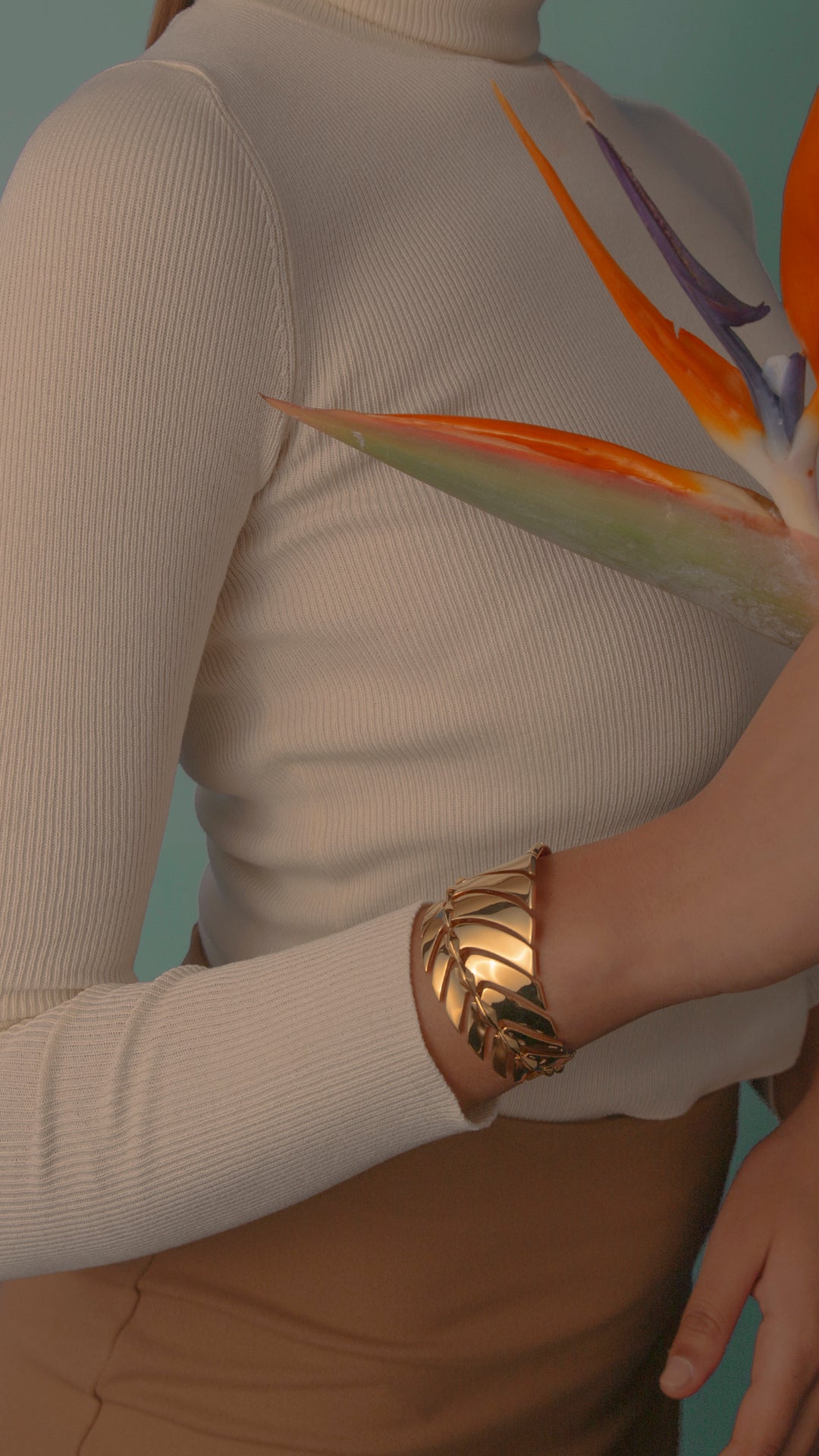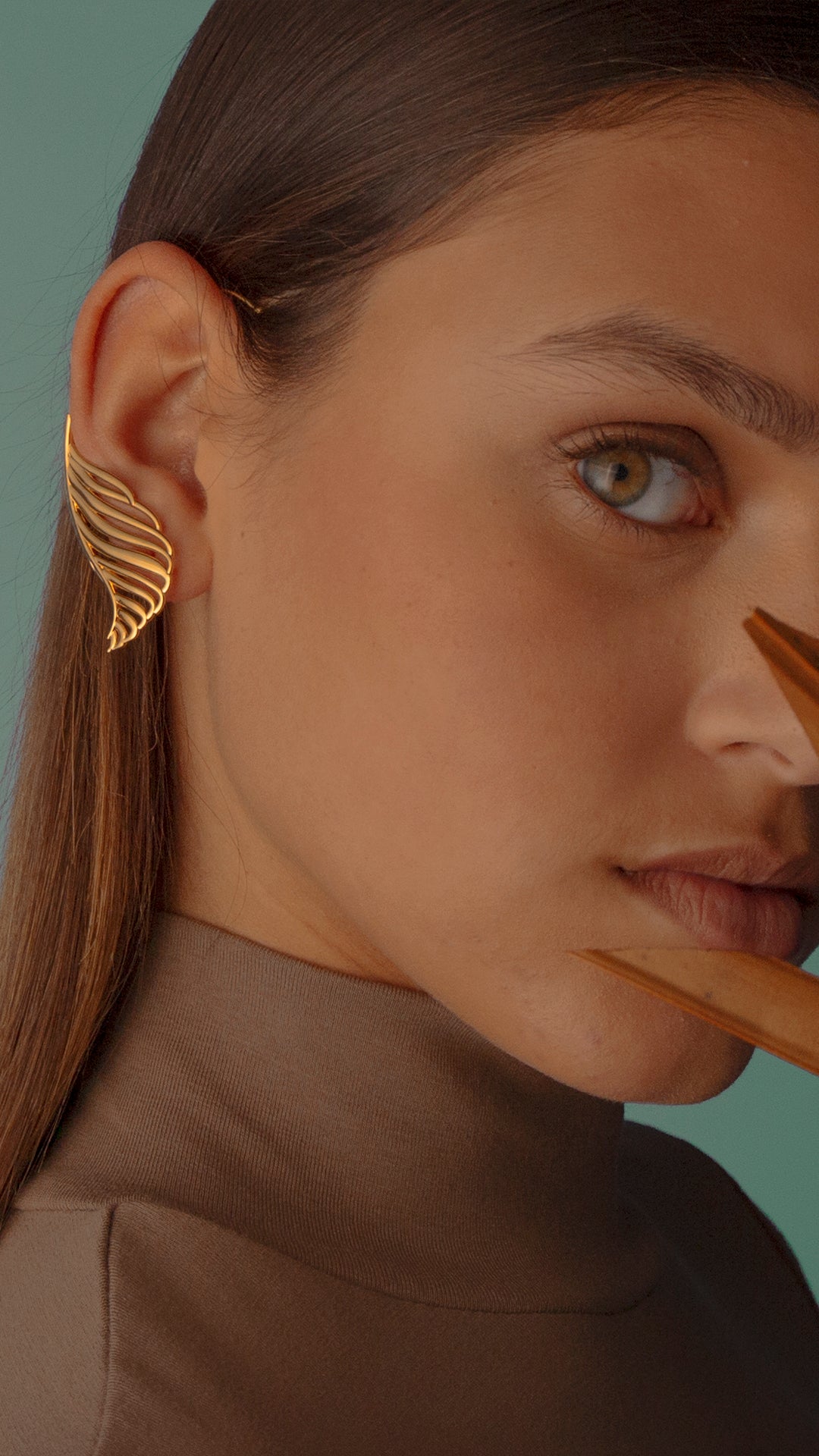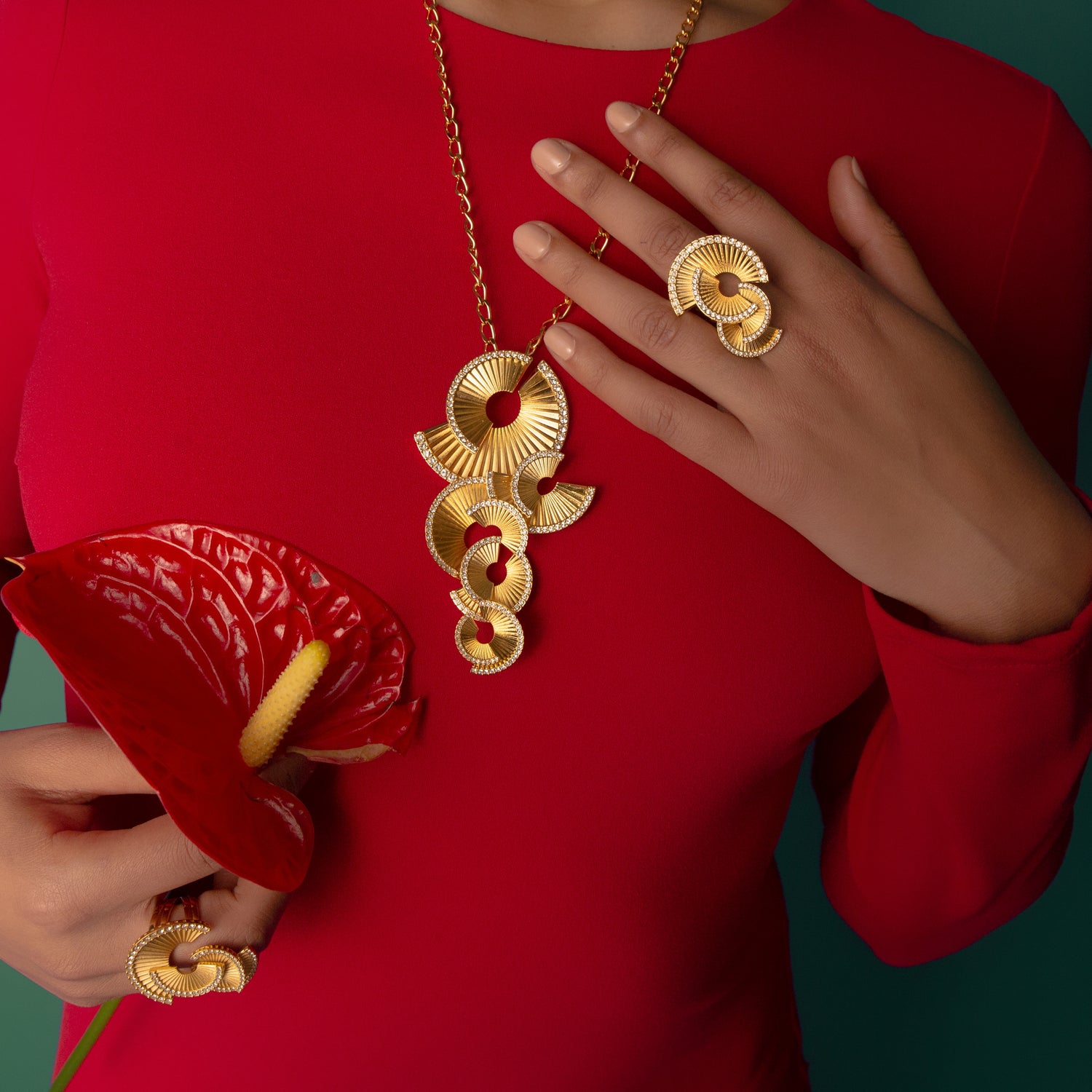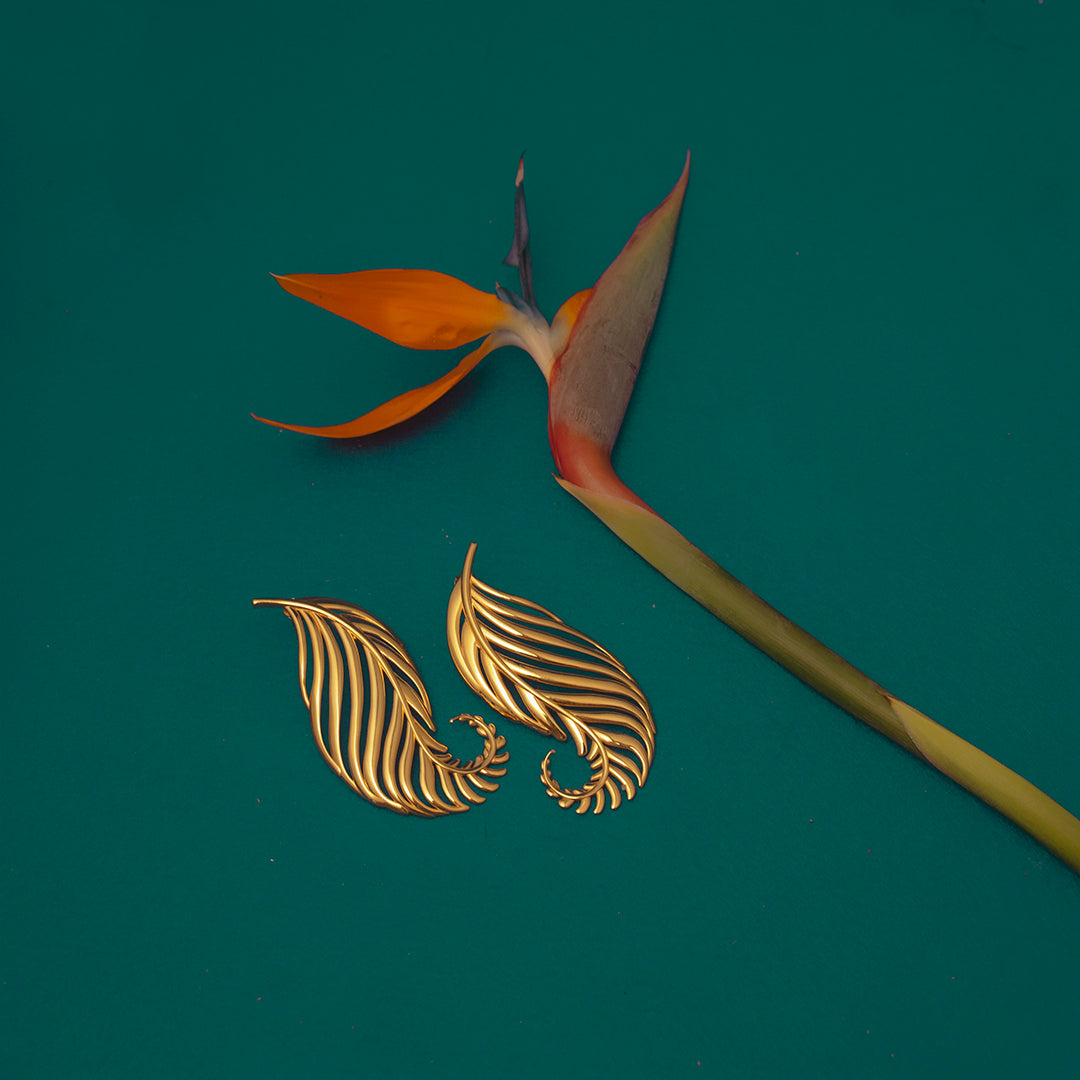 Our philosophy
The cuts are innovative and modern, sculpting sinuous circular, vertical or spiral geometries. The names of the collections pay tribute to natural and animal world: Leaf, Plume, Shell, Cascade, Drop. They are jewels that adorn.
About us